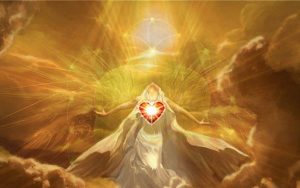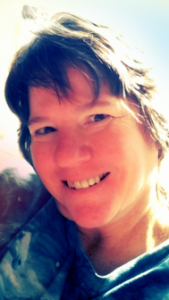 I am Brenda Schnose, channel for The Elders Three. Thoth, Metatron and an Ancient Dragon walk with me through this life.  Growing up I lived on a ranch in South Dakota not far from where I currently ranch with my husband. For 28 years, I was involved in the bar and grill business as a bartender, manager and eventually, owner of my own place.
As I was moving through a life changing event in 1999, I began to wake up to the idea that I was more than a human going through a tough time. Nature became very important to me and I spent as much time as I could under a tree or next to water. I did not know it at the time, I was healing and exploring my Great I Am. But understand, I was also partying and having a really great time, hiding from my emotional pain. This was part of my growth and also the process of learning about me. During these years, there was always something within me pushing me, moving me, in a direction that I didn't understand. Then it happened.
I had my first session with a Quantum Energetic Practitioner in 2004. Floating out of that appointment, I felt no pain and was as light as a feather! I became certified in this modality in 2006. From that point on, there was no stopping me on the path that I was beginning to follow. I was constantly looking and searching for what was pushing me. It took me hundreds of books and so many classes that I have forgotten half of the modalities that I studied before I finally got it. Everything I was looking for was within me.
I began to listen more to the knowingness within me . . . listening to my soul and inner team. People who were walking this path with me on this Earth also helped me. Julie, my bestest friend, and my brother, Brian, with his steady pushing me out of my comfort zone, were two people who helped me to connect with the essence of who I truly am.
So here I am today, moving forward following my soul guidance. I am a student, a teacher, an observer and a healer. I do sessions with many powerful people all over the world. I take care of my grandchildren and work on our ranch. I work with Brian at Twisted Sage with the energy side of the business and bringing into being the Golden Fire Torus. I love my life and what I do. It would be my honor to have a session with YOU.